Eileen Gould: Combining Passion & Experience
Eileen Gould is a very busy person…  from owning her own Design-Build company, to writing a book on doing your own design and construction projects,  from teaching design classes, to being a winner of HGTV's Design Challenge, (2009) she pretty much has done  it all in the industry. With over 30 years of experience, she's gained the knowledge to become a leading expert in her field.
For over 20 of those years Eileen has been working with WDC Kitchen & Bath, and for the past 10 years she's been a preferred WDC Sapphire member.
"WDC just makes it so easy for all my design projects, whether it's for a kitchen or bath remodel, I know I'm covered."
Eileen primarily works out of the Agoura Hills Showroom. "I work closely with Luann upstairs in the bath department. She's amazing, and I just love her. She always gets back to me ASAP with the answers I need.  She's very knowledgeable with years of experience, just like Marty downstairs in kitchen appliances. He's great when interacting with my clients, plus he can direct them to just the right kitchen suite for what they need and within their budget.  WDC's  great resources and vast inventory are valuable to my business, it's just that simple."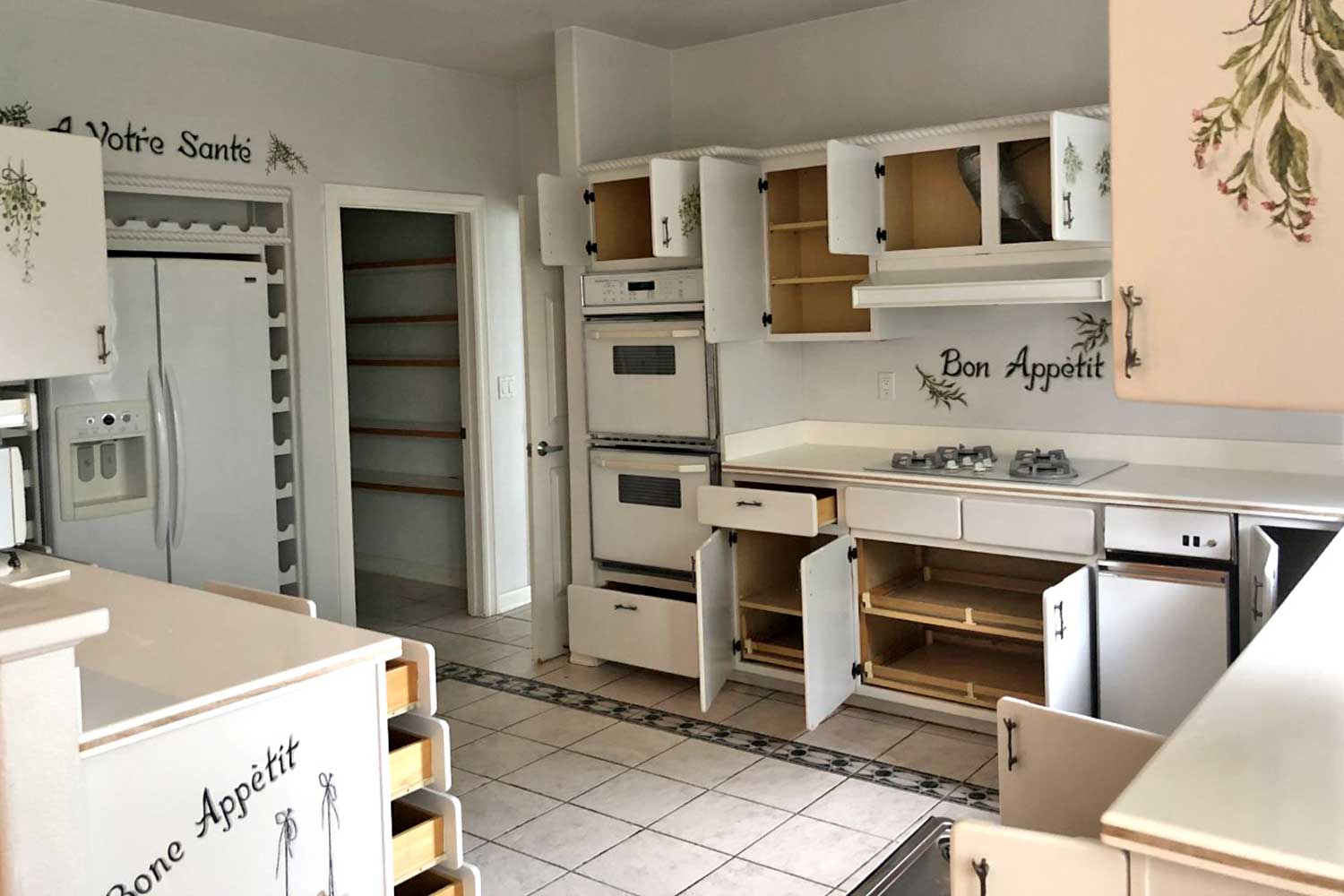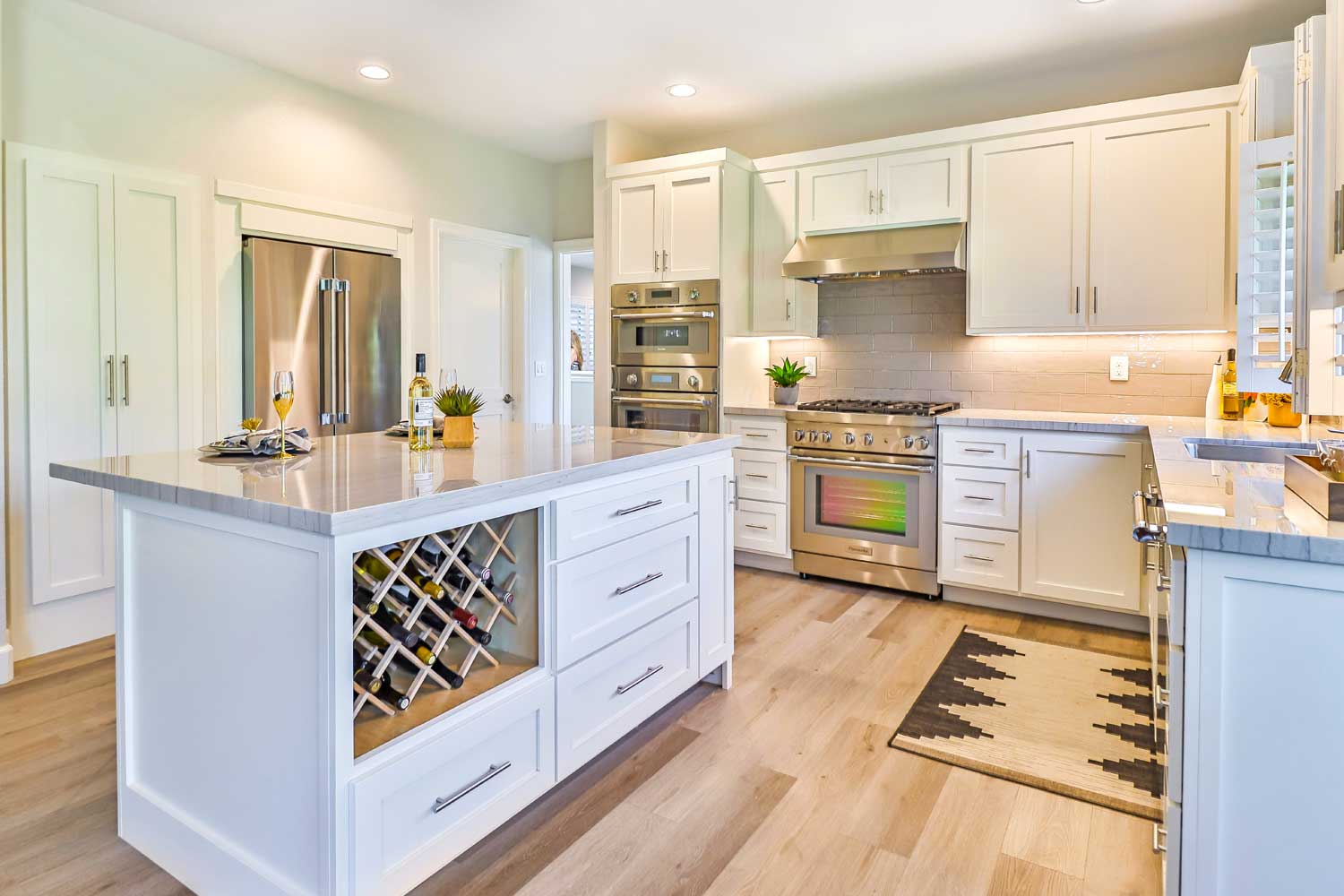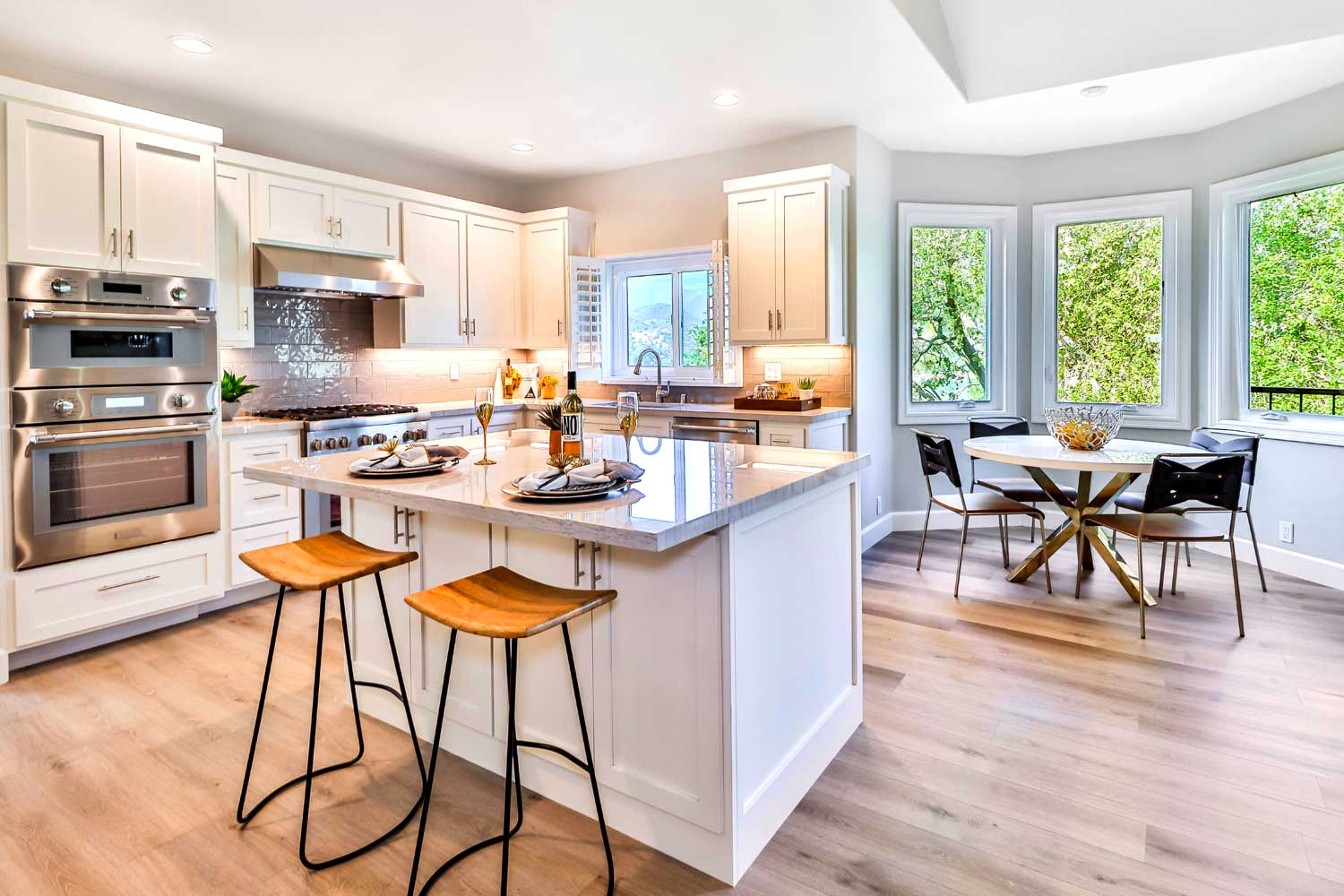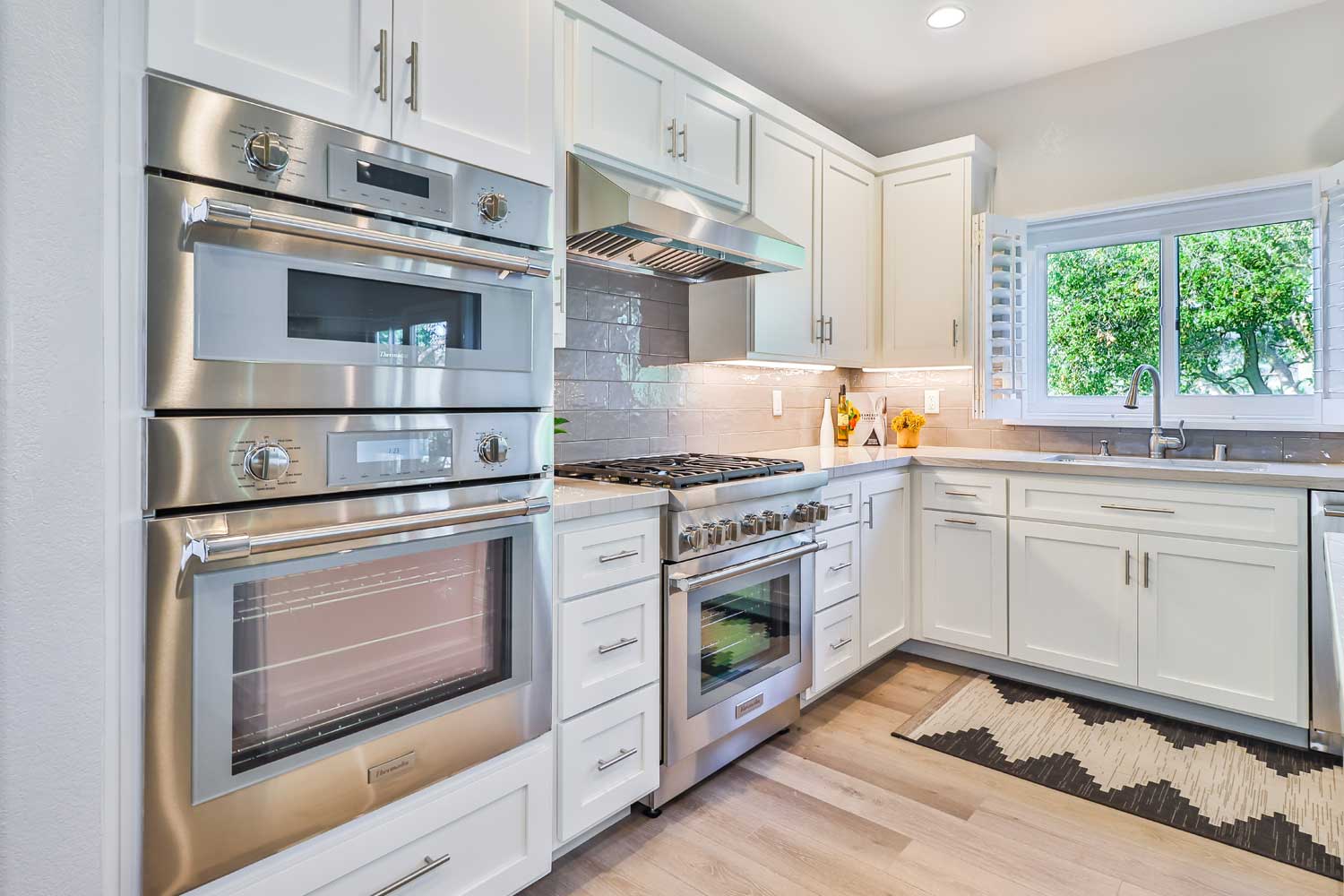 hKitchen3-Altered-1500x1000
hKitchen4-Altered-1500x1000
Eileen's projects are typically medium to high-end residential and commercial remodels, but she also specializes in retrofitting homes, offices and retail spaces for seniors, and those that are physically challenged.
"I have a passion for creating beautiful spaces that are not only sustainable, but safe. It's a wonderful feeling to know I've helped someone stay in their home, and made it not only a lovely space aesthetically, but also livable for them, no matter what their limitations."
Eileen relies on WDC Kitchen & Bath for those specialty items that allow her to properly retrofit a space for specific challenges her client may have. Eileen says, "WDC offers so many brands and has such a variety of products to choose from that it allows me complete control to retrofit any number of projects for a variety of lifestyle challenges and price points.  Because of the options that WDC offers, such as walk-in tubs, handheld shower heads, safety drains, plus touch less faucets – I can always find the appliances and fixtures that will suit my clients' needs. Even when they require a walker or wheelchair, I can make their space beautiful, accessible and secure. That means the world to me. I love how WDC provides that flexibility for me, my projects and most of all my clients."
Talking about her design style Eileen noted, "I don't do bunnies, ducks, or plaid, or over the top country. I like to keep it clean, with a sophisticated California living elegance." She added, "I'll do bunnies, but only sparingly," she joked.