Ashley Ruhr: In the Pink in her New Position as Customer Experience Manager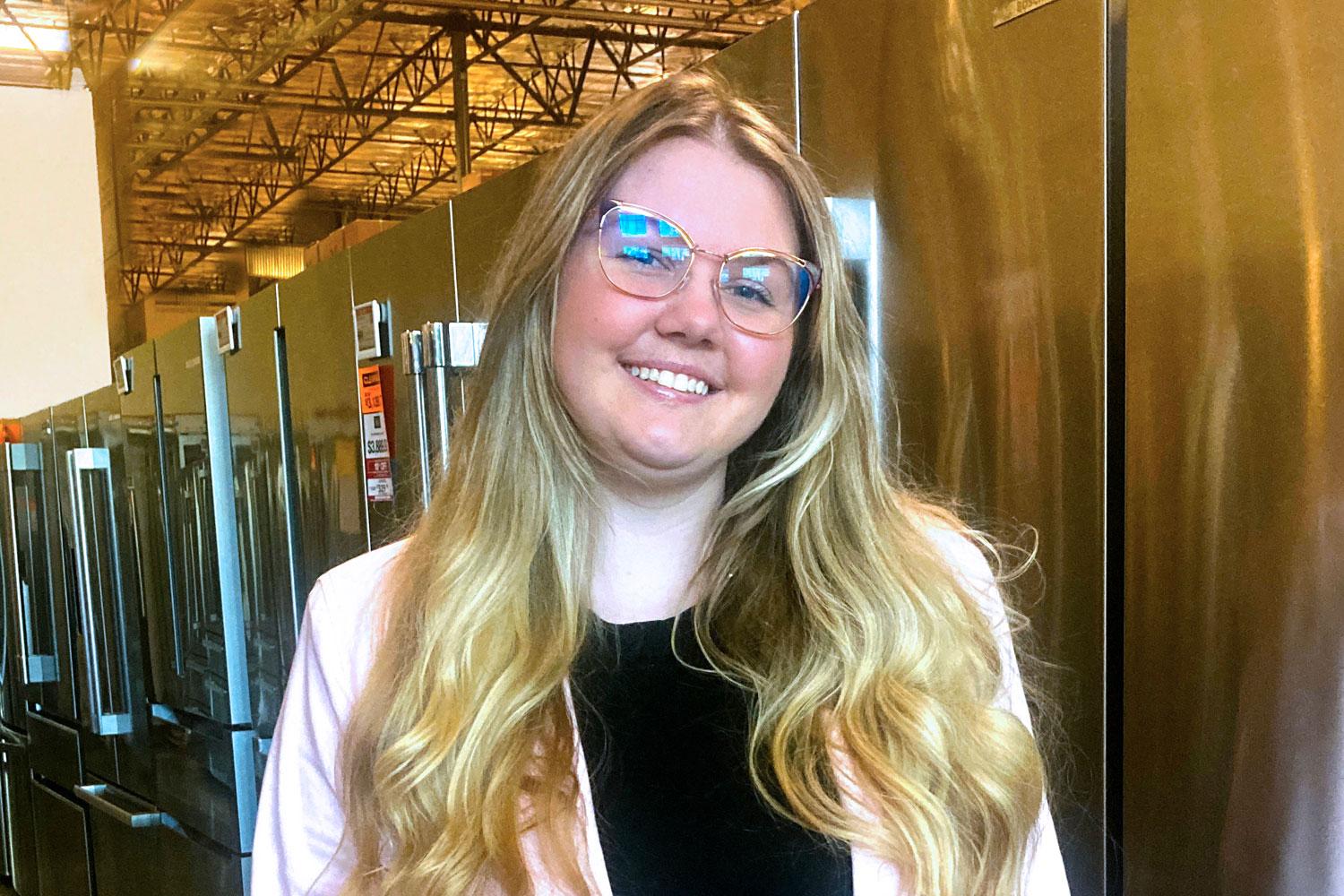 Ashley Ruhr, a sweet-faced young woman determined to make a difference at WDC.  Less than 6 months ago she was promoted to Customer Experience Manager, and now oversees Customer Care and Order Fulfillment for WDC. By working in both departments over the past 3 years she's learned a lot about WDC, and the industry at large.  She may have recently been promoted, but she's already leading her team to new heights, as well as great comradery for improved performance and communication.
Ashley loves many things about her job and being employed at WDC, but when asked to narrow it down, she says…"It sounds cliché, but I love to help people. I love that I get to form relationships with the customers that I'm working with. Together I can help them in resolving any issues they have with their purchase, so they can get back to enjoying their appliances they bought in the first place. To see the customer happy makes me happy. A close second is the fact that I get to work with a team that I absolutely adore!"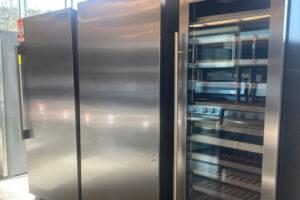 Ashley's can-do attitude and diligent work effort has made her a favorite among customers who have needed WDC's help. Ashley says… "I have had a couple of customers that stand out due to the relationship that I had built with them over the time I worked with them on their case. It always feels great when they trust that I'm fighting on their behalf when a service provider or manufacturer is not giving us the answers we needed. So, when I can finally close their cases, I feel like I'm just as excited as the customer when their appliance is working again!"
"Together I can help them in resolving any issues they have with their purchase, so they can get back to enjoying their appliances they bought in the first place.
Since Ashley is the Customer Experience Manager, we thought it would be helpful for her to share some tips on dealing with WDC's Customer Care department, so everything goes as smoothly as possible.
Ashley recommends:
It is always helpful when customers can give us as many details as possible about the issues they are currently having with their appliances. Photos and videos are always encouraged, especially when dealing with cosmetic issues.
The biggest tip that I can give would be to report the problems that they are experiencing to WDC's Customer Care right away. Some requests are time sensitive, so the sooner that we know about them, the more we can do to help!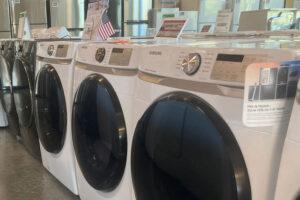 We also wanted to know the ins and outs of how the pandemic has impacted how the Customer Care Department handles issues for customers. Ashley states… "Unfortunately, the supply chain issues have significantly slowed down the service process. We are seeing less service availability (due to most companies being short-staffed) and a longer lead time for parts due to supply chain issues. Customer Care always does its best to find the quickest resolution for the customer, despite the current state of the industry!"
Before coming to WDC, Ashely loved working with kids, but she wanted to mention…
"While I loved it, I was ready for a change and found my home at WDC! When I am not at work, I am a homebody and I love spending time with my fur babies (I have a cat and a dog) and my family!"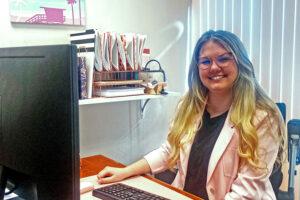 As far as the title of this article…In the Pink in her New Position at WDC. This quote from Ashley will explain everything, (Her clothing choices, as well as her office décor)
"I am totally obsessed with the color pink, think Legally Blonde!" Ashley's approachable personality, and the soothing pink ambiance she has created assists her with customers, as well as creating a low-stress environment for her entire team and department."

The best way to reach Ashley and the Customer Care Department is through the "Contact Us" page on the WDC website under the "It's about an order I placed" category. Once you have submitted a ticket, one of our case managers will reach out to you within the next few hours!
Contact Us:
(805) 222-1380