WDC joined forces with NKBA, Central Coast and Valleys Chapter, and Kalamazoo Grills to showcase our brand-new Agoura Hills BBQ Showroom.
On Wednesday, April 20th, we hosted an event with guest speaker Gina Armetta, the Director of Sales for Kalamazoo Gourmet. Ms. Armetta gave an informative and interesting presentation on "Winning Outdoor Kitchen Design." Proudly representing NKBA, Central Coast and Valleys Chapter, was Ashley Hamersky and her team who were very helpful and excited about the event. Ms. Armetta attended with Kalamazoo's Regional Rep, Abigail Cummins, who did the honors of handing out the raffle prizes. Yes, some of our lucky guests won prizes such as a 6-piece Kitchen Knife Set, grilling accessories, and a GrillMaster's Cookbook.
The turnout was great, with designers, contractors, and landscape architects being able to mingle and network with professionals from Malibu to Valencia, and from all over Ventura County. Our guests were treated to wonderful food and beverages from Let's Celebrate Catering. The evening's menu included grilled marinated shrimp, Roasted Pulled Pork Sliders, and Filet Mignon Tenderloin Skewers, and we can't forget the puff pastries, chocolate chip brownies, and an assortment of home baked cookies for dessert that were all a big hit. You can learn more about Let's Celebrate Catering by following them at www.instagram.com/letscelebratela/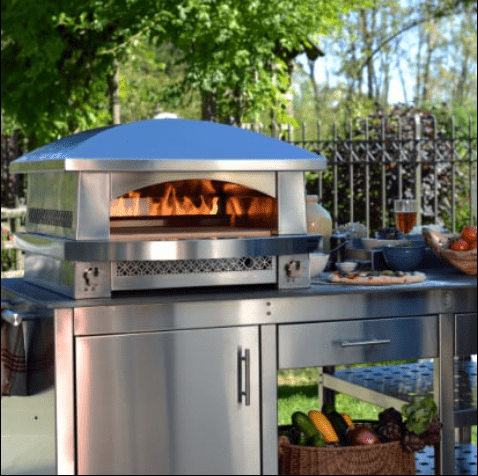 Visit our brand-new Agoura Hills BBQ showroom with numerous outdoor kitchen suites, including Kalamazoo Grills, plus many others, in a unique and beautiful outdoor setting.
Shop Now